Welcome to the Shuffle! Wiki
The wiki is for the visual novel and anime that follows the romantic life of Rin Tsuchimi who finds himself being sought after by a variety of girls and everything else related to the Shuffle! series.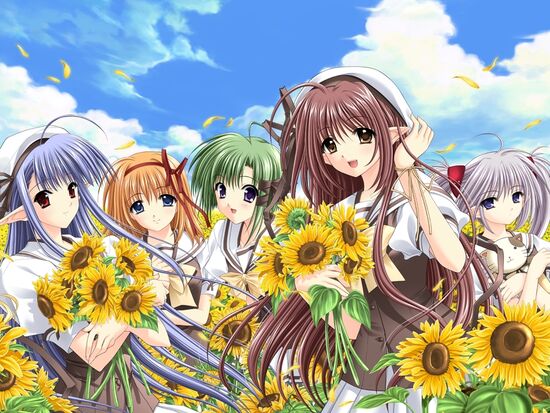 Heroines of Shuffle!
There are 110 articles and growing since this wiki was founded in January 2010. The Shuffle Wiki format allows anyone to create or edit articles, so we can all work together to create a comprehensive database for the Shuffle! series. If you have any problems or questions, feel free to contact me.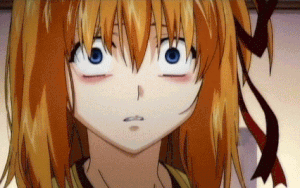 Kaede Fuyou is Rin Tsuchimi's childhood best friend. Her mother passed away in the same accident that claimed Rin's parents and they've been living under the same roof ever since. She attends Verbena Academy with Rin and they are classmates.
---
She is very modest, polite, and a soft-spoken young lady. However, at times she is seen showing serious mental distress and even acts of violence, when a great shock upsets her.

Main article: Kaede Fuyou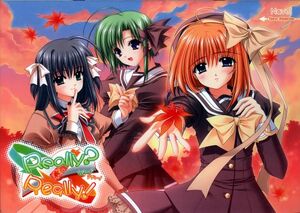 Really? Really! is the third installment of the Shuffle! series. It has been translated into English as of 2014.
---
It is a continuation of Kaede's path from the first Shuffle! visual novel.

Main article: Really? Really!
News
Navel announced a brand new sequel for its classic visual novel Shuffle!, titled Shuffle! Episode 2.
Navel's latest visual novel game SPIRAL!!, which has the same settings as Shuffle!, was released February 28, 2019.
The Shuffle! spin-off, Tick! Tack! and Really? Really! were released April 26, 2013 and June 6, 2014 in English. You can support MangaGamer by buying the games at here.
Did you know.....?
....that Shuffle! was Navel's first visual novel?
....the characters are named after flowers and plants and many of their birthdays also match the birth flowers?
....that Shuffle was featured in the 3D virtual world " Ai Sp@ce"?
....Shuffle!, Tick! Tack!, and Really? Really! have all been released in English?
Featured Articles
Just So You Know...
Warning: This wiki contains spoilers within the Shuffle! series. You MUST be a registered member of the wiki to edit or contribute in anyway. This way we can keep the possibility of vandalism down.
Handy Links
Poll
Official Twitter
Latest activity
Community content is available under
CC-BY-SA
unless otherwise noted.